Aleksa Nitsis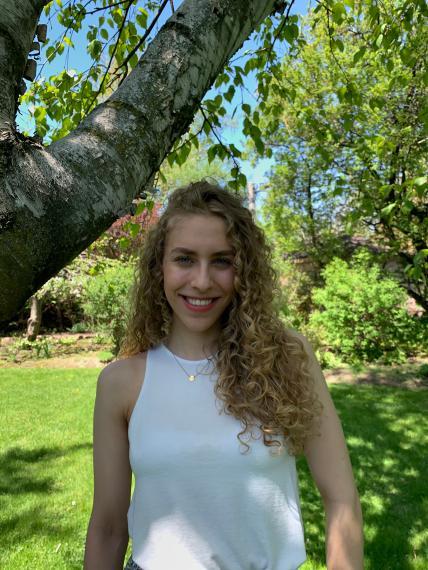 Year Graduated: 2020
Area of Emphasis: Historical Perspectives in Development
Other Education: Master of Teaching @ Ontario Institute for Studies in Education through University of Toronto
Current Role: Program Manager with Natural Curiosity (environmental education organization) and Supply Teacher for Toronto District School Board
How has your IDS degree been useful/helpful in your current roles?  
"Honestly, it has been so helpful. I think just because of the interdisciplinary nature of the program. It was the reason why I went to teacher's college, it allowed me to pursue that option, and hopefully a teaching career or a career in education more broadly. It also provided me with such a huge knowledge base that I feel folks from other universities did not recognize or know as much about. Whether that be Indigenous history of Turtle Island (North America), or various other histories in Canada, I felt that it was really useful in preparing me for that. Also, the community for IDEV was amazing, since it's a smaller program, it really made me feel more confident going into my master's and facilitating workshops in my current role. Having those opportunities to be in smaller classes was so definitely very helpful."  
Was there anything that surprised you or was unexpected about the program?  
"I was surprised by how much the professors cared in the IDEV department, and the neighbouring departments of professors who teach IDEV courses. There is one course, IDEV3300 with Samantha Blostein, that had to be my favourite course because I didn't expect for a professor, Sam, to be so amazing and so caring, but also that IDEV could be so collaborative with your classmates. I came from high school and kind of felt isolated, but then it felt like I found a home, and especially through that course. So, I was kind of surprised by how collaborative all these courses were and how much positive work you could do together through experiential learning. It just surprised me how supportive everyone was, in a very good way."  
 
Share this page
News Topics