Visiting Scholars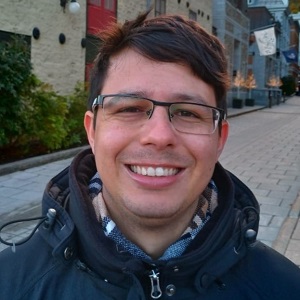 Rafael Salgado
Dr. Rafael Salgado is a passionate, early-career researcher from the small Brazilian town of Viçosa, which is renowned for its top-ranked Agricultural University – Universidade Federal de Viçosa (UFV). He grew up on the periphery surrounded by, and sometimes facing, poverty and food insecurity.
Those early experiences sparked a strong interest in how a wealthy country like Brazil, one of the world's largest food producers, could be home to so many food insecure people.
With a degree in Agribusiness Management and a Master's and PhD in Business Administration, specializing in Public Administration and Government, Dr. Salgado's work explores the role of the state (particularly public food procurement policy) in supporting small-scale, family farmer livelihoods, combatting food insecurity, and strengthening agri-food system sustainability.
Since 2022, Dr. Salgado has been a Postdoctoral Fellow at UFV, conducting research funded by the Brazilian government. His current project analyzes the impacts and challenges of agricultural cooperatives supplying government food procurement programs that prioritize sourcing from family farms in three Brazilian regions.
Dr. Salgado's research contributes to the field of elaborating, implementing, and evaluating public policies and programs that support small-scale, family farmers. It also highlights other state and civil society actions that can strengthen sustainable agri-food systems and reduce food insecurity in Brazil.
Dr. Salgado was recognized as having one of the best PhD theses in Rural Administration in Brazil. He is an active member of the Canadian Public Policy Network and the Brazilian Society of Economics, Administration and Rural Sociology (SOBER). Prior to coming to Guelph, he spent time in the Faculty of Forestry, Geography and Geomatics of the Université Laval.
---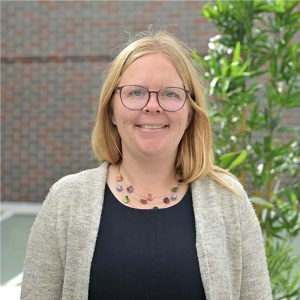 Kirsten Van Houten
Dr. Van Houten is currently undertaking a number of research and publication projects.
Kirsten Van Houten is a Postdoctoral Researcher with the Engendering Disability-Inclusive Development Project with the Live, Work, Well Centre through the Department of Political Studies and Guelph Institute of Development Studies at the University of Guelph. Since completing her Ph.D. in International Development Studies at the University of Ottawa, she has worked as academic and practitioner at the human rights and peacebuilding nexus. Through this work, she has collaborated with local communities mobilizing for peace and human rights in the Democratic Republic of the Congo, the Philippines, Palestine, India, Canada and elsewhere. She has also worked with Canadian political parties and Non-Governmental Organizations to advocate for improved policy on peacebuilding.
Her research interests include peacebuilding, civil society, human rights, state fragility, Canadian foreign policy, gender equality and disability.
As part of the Engendering Disability-Inclusive Development project she is undertaking research on Voices at Risk: Canada's Guidelines on Supporting Human Rights Defenders to understand how the policy was developed and how it is being implemented through Canadian Embassies abroad. This research will also examine the role that Canadian civil society organizations played in developing the guidelines with a focus on the annexes related to gender, disability and 2SLGBTQ+ rights.
In addition, she is developing a new research program that explores the way that disabled persons organizations in the Democratic Republic of the Congo have mobilized to support gender and disability inclusive peacebuilding and post-conflict development efforts in the Eastern part of the country. This project will compliment her existing work documenting the contributions of Congolese civil society organizations to peacebuilding efforts in South Kivu.
Finally, Kirsten is currently co-editing a book with Alex Neve on Canada's international engagement at the human rights and peacebuilding nexus, being published by Palgrave. The book will include contributions from a range of academics and civil society leaders. This is her second edited volume after co-editing Sustainable Development Goal 16 and the Global Governance of Violence: Critical Reflections on the Uncertain Future of Peace with Timothy Donais and Alistair Edgar.