External Board Members
Current External Board Members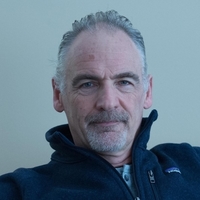 Simon Carter
Simon Carter is a geographer, environmentalist and international development specialist with over 30 years' experience in applied research and research management in Africa and Latin America. At Canada's International Development Research Centre (IDRC), he led efforts to mainstream multi-stakeholder approaches to natural resource management in Latin America, and established the first climate change adaptation research program for Africa. As Regional Director for sub-Saharan Africa, he provided strategic advice and guidance for a large portfolio of policy-relevant applied research, represented the Centre at numerous scientific and diplomatic events and oversaw the day-to-day management of the Nairobi office.
---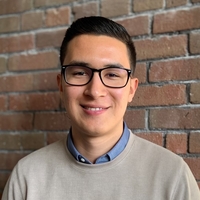 Matthew Chegahno
Matthew Chegahno is a Senior Indigenous Engagement Analyst at Enbridge Inc. where he supports a broad portfolio of corporate initiatives related to Indigenous engagement and inclusion. Prior to joining Enbridge, Matthew was a Research Coordinator at the Canadian Council for Aboriginal Business where he co-authored numerous research reports and policy papers intended for both government and corporate Canada. A proud Potawatomi Anishinabe from Chippewas of Nawash Unceded First Nation (Neyaashiinigmiing), Matthew is deeply passionate about improving economic and business development outcomes for Indigenous communities in Ontario. Matthew holds an Honours Bachelor of Arts degree in International Development from the Guelph Institute of Development Studies at the University of Guelph as well as l'Université Jean Moulin (Lyon III) in Lyon, France.
---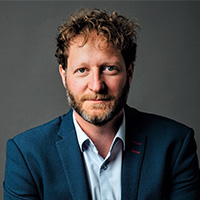 Theodore Colombo
Theo is currently Principal Counsel at FinDev Canada where he heads the transactional function within the legal and business integrity group. FinDev Canada is Canada's Development Finance Institute, investing in the private sector in developing economies to drive sustainable and inclusive growth.
Theo began his legal career in private practice with McCarthy Tétrault in Montréal working on private and public M&A and securities offerings. Theo moved to London, UK, qualifying as a solicitor while with Linklaters' Global Project Finance team and working on energy and infrastructure transactions around the world. Returning to Canada, Theo was an investments lawyer at the Business Development Bank of Canada, supporting the subordinate finance and venture capital groups and then counsel at Air Canada negotiating commercial, operational and structured finance transactions.
Theo completed his legal studies at McGill University and is a member of the Ontario and Quebec bar associations. He also holds an MA in History and was a Parliamentary Intern at the House of Commons in Ottawa.
---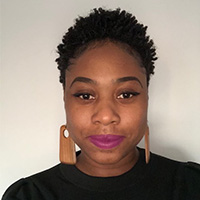 Rashelle Litchmore
Rashelle Litchmore is an Assistant Professor of Human Development at Connecticut College in New London, Connecticut. She received her PhD in Applied Social Psychology from the University of Guelph. Her current research spans the areas of cultural psychology, education policy, Black and racialized adolescent identities, and systems transformation. Litchmore is currently studying racial integration in magnet schools, and the systemic changes needed to support students of color in Connecticut. Prior to her appointment at Connecticut College, Litchmore was a Senior Policy Advisor with the Anti-Racism Directorate in the Government of Ontario, where she supported the development of policies for addressing disparities faced by racialized and Indigenous peoples in Ontario. As an undergraduate at the University of Toronto, Litchmore founded the Imani Academic Mentorship Program for Black middle and high school students in Scarborough. The program is currently in its 17th year.
---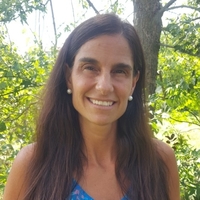 Rosanne Marchesich
Rosanne Marchesich is the head of the Emergency Response and Resilience Unit at the Food and Agriculture Organization of the United Nations (FAO). She is a University of Guelph alumna with over twenty years of international development experience with the United Nations. She is responsible for efforts to support countries and partners in preparing for and effectively responding to food and agricultural threats and crises worldwide including natural disaster, food chain crisis and protracted crisis. Ms. Marchesich has also served for several years as deputy FAO Representative in Vietnam, Bangladesh and Sudan where she was responsible for strategy development, programming and aid coordination. She is a spokesperson for FAO and has been interviewed by Voice of America, Reuters, UN podcasts and local news stations.
---
John Millar
John Millar has fifteen years experience running a variety of non-profit, First Nations focused education and training programs in Canada. He earned his undergraduate degree at the University of Guelph, in international development and the biophysical environment, and he gained his master's degree at the University of Victoria. He has worked with numerous NGOs abroad in the fields of education and water. John is currently the executive director and founder of Water First, which addresses water challenges in Indigenous communities in Canada through education, training and meaningful collaboration. The organization now has 22 staff and has collaborated with over 50 Indigenous communities on a variety of water education and training projects in Ontario, Manitoba, Quebec and Labrador.
---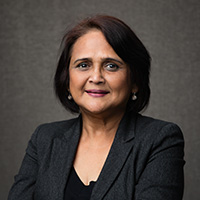 Tanjina Mirza
Tanjina Mirza is a strategic leader in international development. She is currently working as the Chief Programs Officer at non-profit organization Plan International Canada, providing innovative solutions and technical support in improving international development program quality and effectiveness around the world. A significant time of her career has been spent in the developing world; she has lived and experienced international development work among vulnerable, poor, and marginalized communities, especially women and children who are often left behind.
Tanjina is a medical doctor with a Master's in Community Health and a PhD in Demography. During her years of work in the international development sector, Tanjina has worked for research institutes, local and international NGOs, and as a consultant for UN agencies in various countries around the world. She enjoyed teaching in many universities and has traveled to over 50 countries. Tanjina is very keen to be part of the future of international development in a fast-changing world. Human rights, gender justice and poverty alleviation in international development is not just a job for her; it is her passion and commitment.
---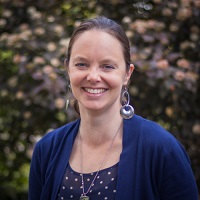 Andrea Paras
As the Interim Director of the Guelph Institute of Development Studies, Dr. Andrea Paras is the Chair of the External Advisory Board. She is also an Associate Professor in the Department of Political Science. She is currently the PI or co-PI on two SSHRC-funded projects. The first project, funded through a SSHRC Insight Grant (2021-2026), examines the ways in which Catholic healthcare institutions in Canada have retained their Catholic identity in the context of a religiously diverse yet publicly secular Canadian society. It also investigates how healthcare staff who work in Catholic institutions, including physicians, bioethicists, midwives, and spiritual care providers, navigate Catholic ethics in their day-to-day work. Her second project, funded through a SSHRC Insight Development Grant (2021-2023), investigates the impact of the COVID-19 pandemic on Canada's foreign aid sector, with a specific focus on how Small and Medium NGOs (SMOs) have adapted to the pandemic.
Andrea has previously conducted research on the history and politics of humanitarianism, including her book Moral Obligations and Sovereignty in International Relations: A Genealogy of Humanitarianism (Routledge, 2019), as well as investigated the history and current practices of faith-based humanitarian organizations. Her research has also contributed to the field of intercultural studies, with a focus on understanding why some students are more successful than others in achieving intercultural learning outcomes while studying abroad. Her research has been published in the Canadian Journal of Development Studies, The International History Review, Intercultural Education, and Frontiers: The Interdisciplinary Journal of Study Abroad, as well as by Oxford University Press and Routledge. Her writing has also appeared in the The Conversation, National Observer, Toronto Star and NOW Magazine.
---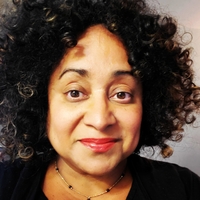 Caroline Shenaz Hossein
Dr. Caroline Shenaz Hossein (she/her) is Associate Professor of Global Development at the University of Toronto and Founder of Diverse Solidarity Economies (DiSE) Collective. Dr. Hossein currently holds an Ontario Early Researcher Award (2018-2023) and her work has been funded by SSHRC. She holds a PhD in Political Science (University of Toronto); MPA (Cornell); LL.B (University of Kent/UK), and a BA (Saint Mary's University, Halifax). Dr. Hossein is a board member to the International Association of Feminist Economics, advisor at Oxford University Press, editorial board on Kerala University's Journal of Polity & Society, and the U.N. Task Force for the Social and Solidarity Economy. She is the author of the multi award-winning Politicized Microfinance (2016), co-author to Critical Introduction to Business and Society (2017), editor of The Black Social Economy (2018), and co-editor of Community Economies in the Global South by Oxford University Press (2022), as well author of numerous book chapters and articles. Her co-edited book Beyond Racial Capitalism: Cooperatives in the African Diaspora by Oxford University Press is forthcoming. More about her work is at: www.Caroline-Shenaz-Hossein.com
---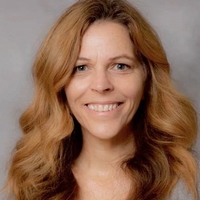 Rebecca Tiessen
Rebecca Tiessen is full professor and deputy director of the School of International Development and Global Studies and university chair in teaching at the University of Ottawa. She received her MA and PhD from the University of Guelph. Her areas of specialization include gender, foreign aid and development (her most recent book on this topic is Obligations and Omissions: Canada's Ambiguous Actions on Gender Equality (with Stephen Baranyi, 2017) and the role and impact of international volunteers in development programming (her most recent book is Insights on International Volunteering: Perspectives from the Global South with Benjamin Lough and Kate Grantham, 2018). She also researches student work/study abroad programs (her most recent book is Learning and Volunteering Abroad for Development, 2018) and the employment outcomes of international development studies graduates.
---
Tammy Yates
Tammy C. Yates-Rajaduray is the Executive Director of Realize, which hosts the Secretariat of the National Coordinating Committee on HIV and Aging, the National Community Advisory Group on Optimal Health and Well-being in HIV, as well as the National Episodic Disabilities Forum. In 2015, Tammy became the first black female Executive Director of a national organization in Canada's HIV response, as well as among Canada's national disability organizations. She has worked for over sixteen years in the field of program management. Prior to joining Realize, Tammy was the National Program Manager of the United Nations Population Fund (UNFPA) Trinidad & Tobago Branch Office. She has extensive experience in Gender & Development and Sexual & Reproductive Health, including HIV/AIDS, having worked previously as a Program Officer with the Secretariat of the Caribbean Regional Network of Persons Living With HIV (CRN+) and serving as Chair of the Gender Theme Group of the United Nations System in Trinidad & Tobago. She is a graduate of Wolfson College, Cambridge University, England and the University of the West Indies, St. Augustine, Trinidad.
---
Previous External Board Members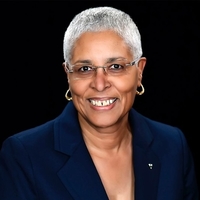 Mary Anne Chambers
Term: 2019-2022
Mary Anne Chambers' life experience has spanned the private, public and not-for-profit sectors. She has held executive management roles in Canada's financial services sector. She held elected office as a Member of Provincial Parliament and Cabinet Minister in the Government of Ontario. She has also undertaken corporate governance and governance of not-for-profit organizations dedicated to providing opportunities for youth, education, health, community building and international development.
---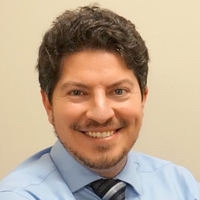 Serge LeVert-Chiasson
Term: 2019-2022
Serge LeVert-Chiasson is responsible for the impact investment advisory, operations, legal and compliance activities of Sarona, an asset management firm with over 30 years of experience investing in global growth markets. He has worked with Sarona Asset Management, formerly MEDA Investments, since 2008. He serves on several private equity funds' advisory committees, corporate boards and chairs the Canada Forum for Impact Investment and Development (CAFIID). Prior to Sarona, Serge was an underwriter and loan officer at Export Development Canada, business analyst at Crédit Lyonnais and founding chair of Agro Capital Management, a Ukrainian agricultural equipment leasing company. He holds an MSc in accounting and finance from the London School of Economics, an international MBA from the Schulich School of Business and is a CFA charter holder.
---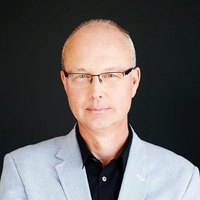 David Peck
Term: 2019-2022
David Peck is a public engagement specialist, podcaster and social change consultant. With a master's degree in philosophy and postgraduate work in international development, he is the founder of SoChange, a social enterprise that works with the corporate and NGO community in leadership development, innovation and entrepreneurship. He hosts a popular podcast called Face2Face where film, ideas and social change meet and all voices are heard. He was named a global hero by Verge magazine in 2009. David is the creator of the Mosquitoes Suck Tour and yChange social justice initiatives. He has published two books, Irreconcilable Differences and Real Change is Incremental, which won a Word Guild culture award in 2015. He is currently working on his latest book Minimum Impact.
---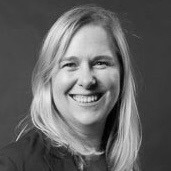 Lindsay Wallace
Term: 2019-2022
Lindsay Wallace is a senior economist and impact measurement specialist. She is currently a senior advisor with Limestone Analytics working with a variety of clients in international development. Prior to working with Limestone she was head of impact for the Mastercard Foundation where she oversaw impact measurement and evaluation for the foundation's over $3 billion of program commitments. She has extensive experience developing theories of change and leading learning partnerships to support portfolio-level M&E systems and impact reporting. She was previously deputy director of the financial inclusion program where she oversaw $500 million of blended finance investments. Lindsay previously led economic growth programming for the UK Department for International Development in Rwanda, where she was responsible for programming in trade, climate change, agriculture, land tenure reform and financial inclusion. She also has public finance experience working with ministries of finance in Ontario, Rwanda, Sierra Leone and Guyana in budget reform, expenditure forecasting and fiscal transparency.