Erica Carmount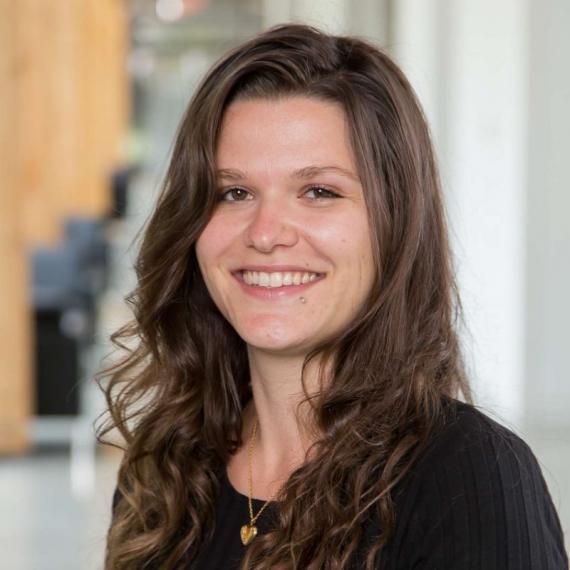 Year Graduated: 2019
Area of Emphasis: Political Economy and Administrative Change
Other Education: MA in Peace and Conflict Studies @ University of Waterloo
Current Role: Research Assistant with Laurier Centre for Sustainable Food Systems
How has your IDS degree been useful or helpful in your current role?
"I would say my degree put me in spaces and offered up opportunities that introduced me to topics that later inspired me to choose this career path. It actually started with the course Conflict and Conflict Resolution with Ian Spears […] this class alone is actually why I decided to get my masters of peace and conflict studies or even to pursue further education at all. And for me, this was the first class that taught me how to break down and analyze key development issues, and I have built on those analysis skills since then, but I definitely use them to this day in my current role. I also took FARE3250 Food and International Development with Lauren Sneyd and this course was about global food systems and security, and now I actually work alongside some of those authors whose work I read in that class, so that definitely helps my career today. I also took another class with her, IDEV3500 Field Course in International Development Studies. So, this was the course in 2019 where we went to the Yukon and we studied northern food systems and food security, which is actually a key component to the Laurier Centre for Sustainable Food Systems where I work now. That definitely helped land this job, because researchers actually work in the Northwest Territories studying food. I guess, other experiences I can think of, I traveled to Mizoram, India with the Global Youth Volunteer Network, and I never would have had that international experience without the IDS program. So, I guess, all of these experiences helped me build the resume that landed me the career I have today."
What advice would you give to the current IDS undergraduate student?
"The first thing is that no one ever really explains the concept of networking, yet you'll probably hear the word 100 times throughout your undergrad degree, and it took until about grad school for me to really understand the term. […] I suggest just following up with profs who you enjoyed learning from or whose work inspired you, because honestly, by the end I just had 2 solid profs who could write me recommendations. […] The second thing would be, consider next steps early. I really wish I had understood this because I didn't really understand the reality of the field when I graduated. […] So, prepare yourself early by getting good grades in the key classes that you'll need to get into programs, and ensure that you have a few profs who can write you a letter of recommendation, and build your resume the best you can with volunteering or work experience. […] I would say, as much as you should push yourself to do new things, also know when to quit. I think IDEV is a lot, it's a heavy program and the added stress of feeling like you need to be involved, that you need to be volunteering and joining clubs and playing intramural sports can be very overwhelming. And I would say if you don't like a particular area of emphasis, change it, even if you're halfway through, you can change it."
 
Share this page
News Topics